Shenzhen Mycolor Cosmetics Co,. Ltd is a professional manufacturer that integrates R&D, production and sales of makeup brushes. 
Professional production line: Medium and High-end makeup brush, foundation brush, eye shadow brush, lip brush, and beauty tools storage box, etc. 
We also provide OEM & ODM service to meet various customers' demands.
Our subsidiary factory covers an area of more than 6000 square meters in Dongguan. We have complete quality management system, and have been audited to conform to ISO9001 & ISO4001 Quality management system. You don't have to worry about our brush quality, delays for large shipments or prices. We are a factory and also your factory in China.
How to clean the makeup brushes
1. If your bristles is made of animal hair, it is better to use a cleaning fluid that is specially formulated for this type of hair. This cleaning fluid is sold in common cosmetics stores. If not, we can also use shampoo for children, but it must be combined with water.
2. If it is man-made fiber hair, we can use our own shampoo after combined water to wash the brush.
3. In the process of washing the makeup brush, you must be careful, not to touch the water in the place where the brush head and the rod are connected. As if you wash it down for a long time, it will make the brush head fall easily.
4. When rinsing, it is necessary to use water at a suitable temperature. The brush head must be flushed in the direction of water flow. Of course, when rushing the water, we can slowly stroke the brush hair by hand.
5. After washing, sort out the bristles and spread it on a napkin to dry.
6. After dried, the makeup brush can be put away so that the bristles is not bent.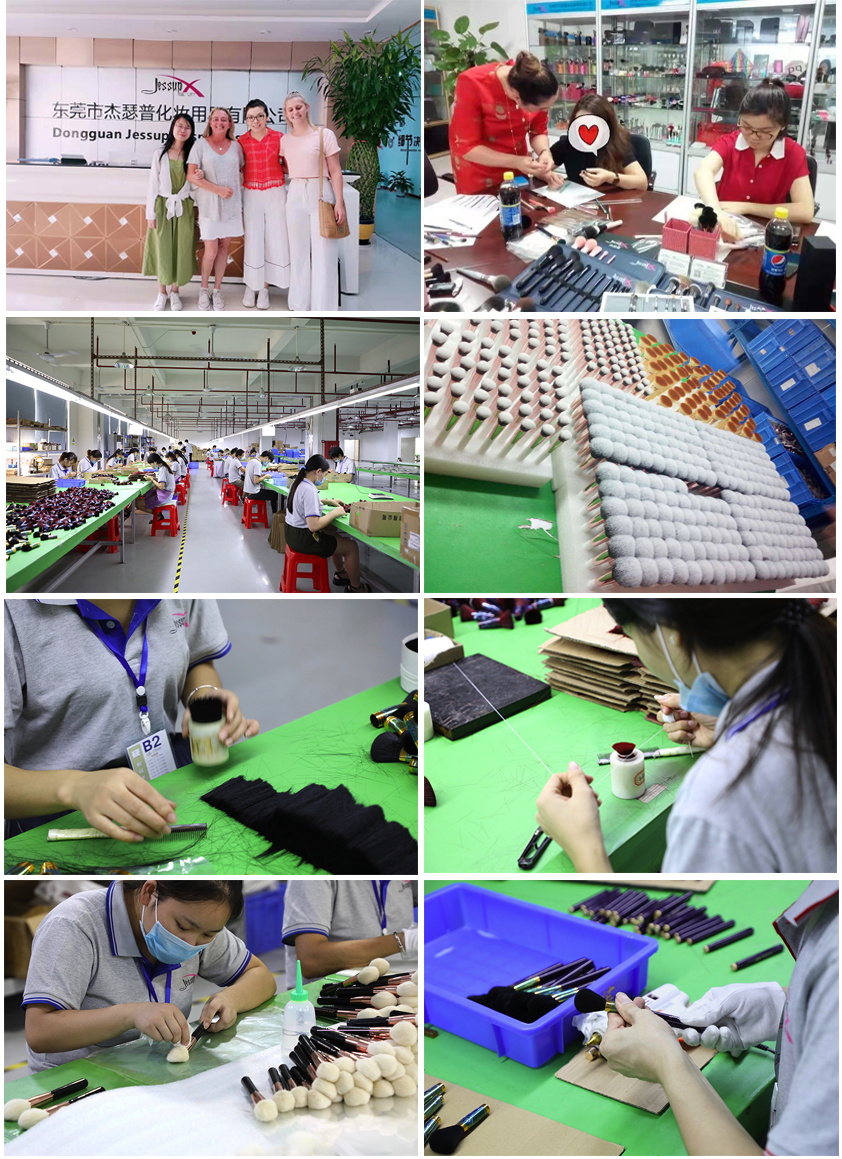 ---
Post time: May-23-2019