• For eyes, cheeks and brows
These brushes are designed for all makeup, whether powder, cream or liquid.
• Different-sized sets available
Get an essential 3 or 5pc set, or complete your cosmetics kit with 13, 16 or 21pcs.
• Soft and dense synthetic fibers
These brushes let you apply makeup smoothly without irritating your skin or wasting product.
• Versatile shapes
Each brush is designed for specific facial features and makeup needs, from contouring to applying lipstick.
• Matt-black wood handles
The handles are easy to grip, helping you to apply makeup with more precision.
The essential brush set for your cosmetics
Our MyColor makeup brushes help make sure you can blend all your favourite cosmetics perfectly – with no flakiness or uneven patches! Apply liquids, powders and creams with a smooth, natural-looking finish.

A Professional factory of Makeup brushes, Facial Brush and Makeup Sponges Puff etcs for over 10 years,that integrates R&D, production and sales in Shenzhen City, China
Expert of makeup brushes & Sponges.
Find the right kit for you
Different set sizes are available, from 3 to 21 brushes. Whether you're a beginner looking for the essential tools to apply concealer and foundation, or you're a makeup professional wanting to be creative with your eyeshadow, there's an option for you.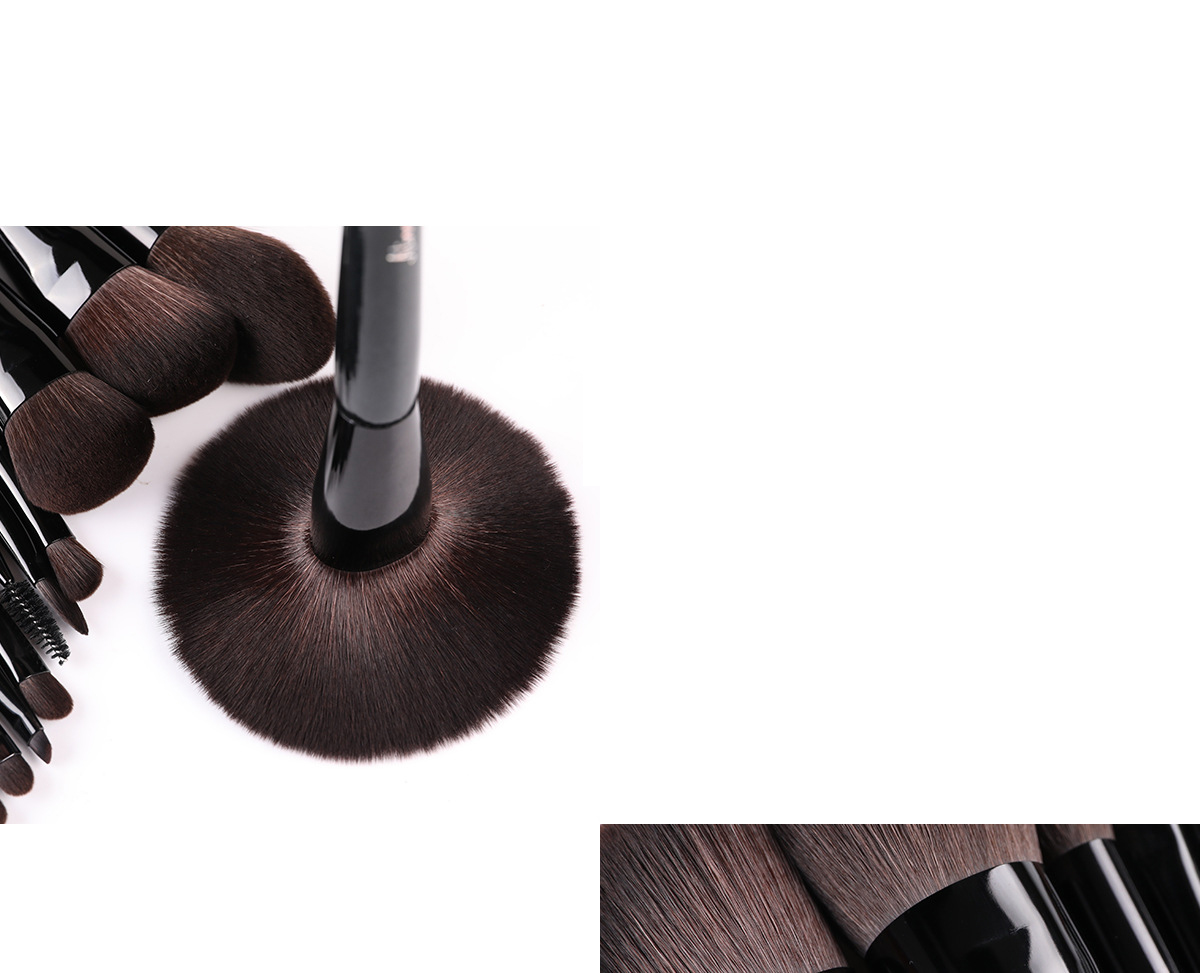 Premium softness
The super-soft fibers on each brush head are synthetic, so they protect your skin from irritation while you apply your makeup. They're also highly dense, so product won't clog, reducing wastage.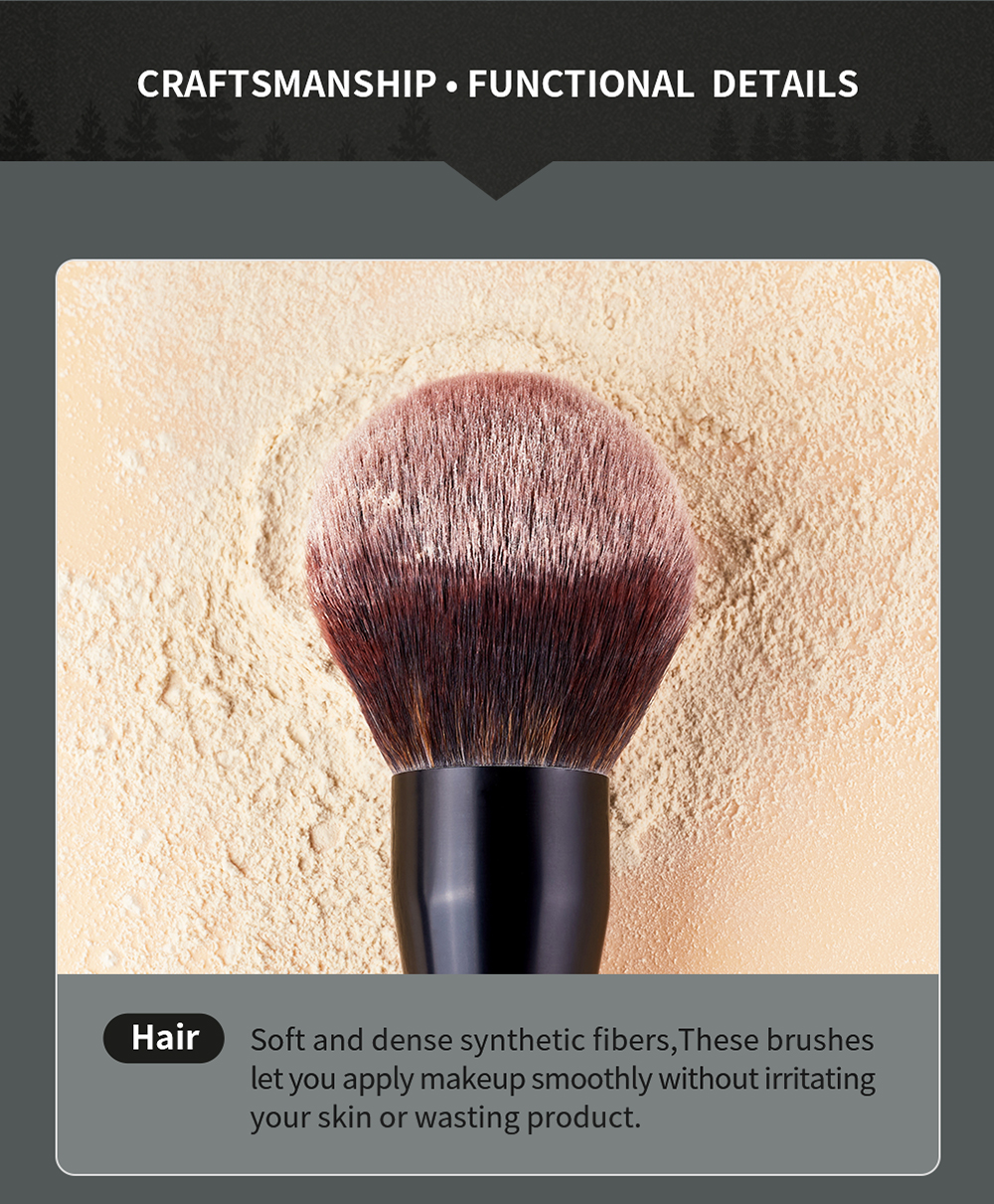 Natural & Synthetic Mixed Hair Makeup Brushes:
(1) Patent, Mixed Natural & Synthetic Hair
(2) Traditional Handmade
(3) Elastic, Soft and Silky, Dense
(4) Strong Ability to Grasp Powder.
High Standard Handle & Ferrules:
These soft makeup brushes come with real wood handles painted matt black for a premium feel and a firm, non-slip grip. Even when you're in a rush, these beauty tools help you apply your makeup more precisely.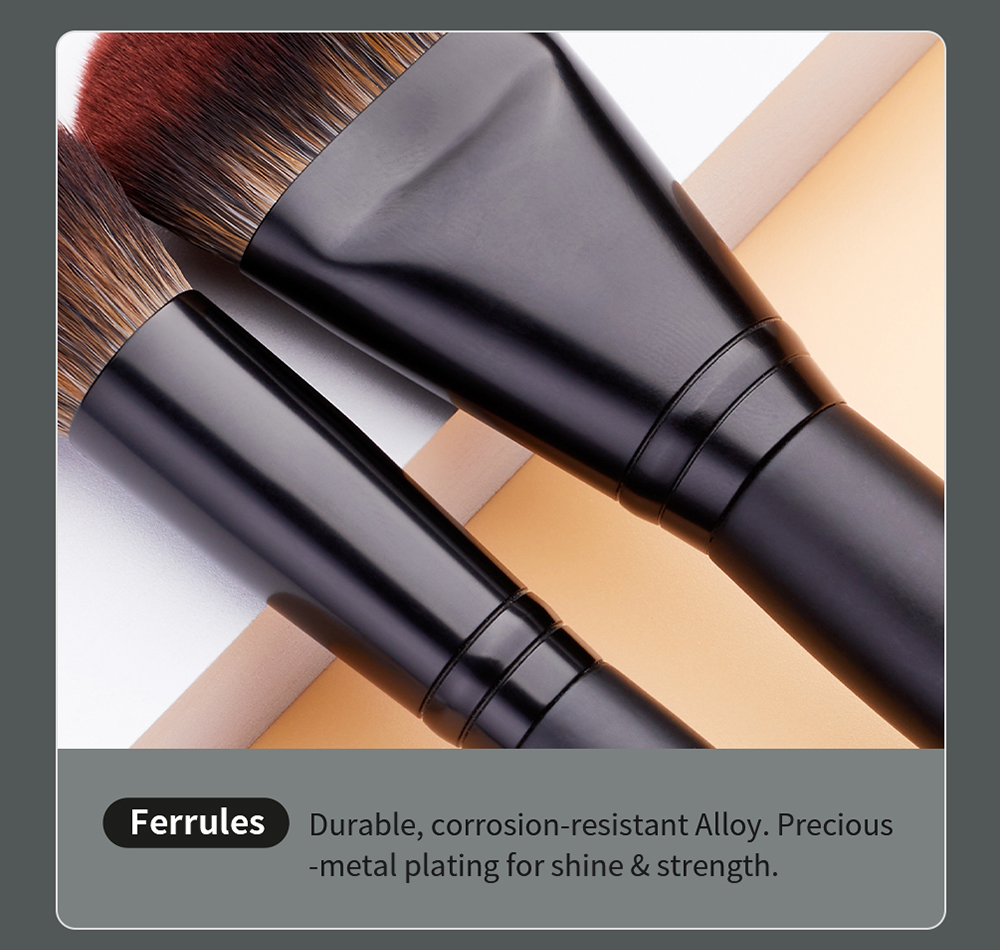 Matt-black wood handles, 7 coats paint and primer for lasting beauty.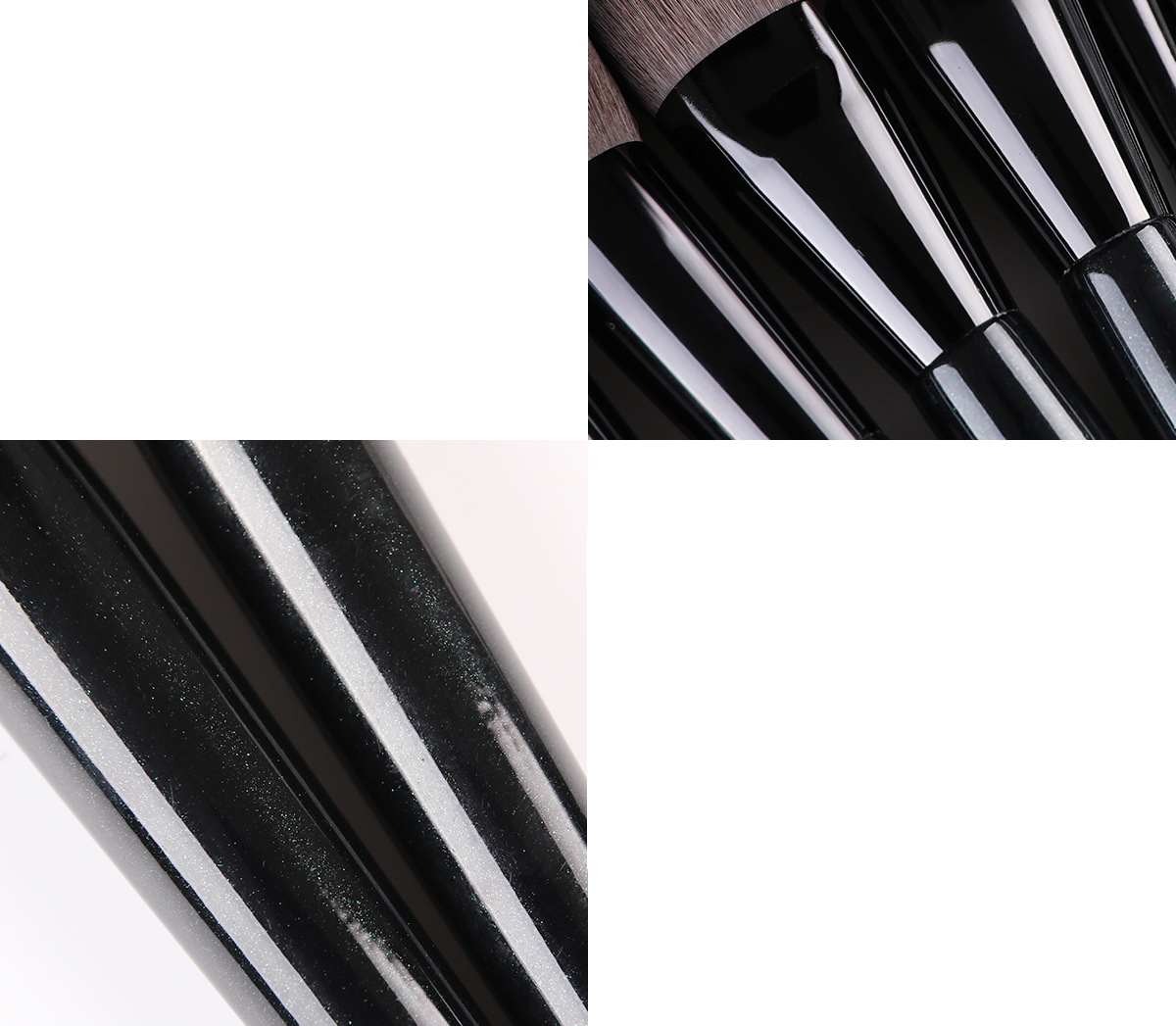 Great for All Kinds of Cosmetics:
Perfect for liquids, powders, or creams to produce a beautiful face and eye makeup application.
Tips:
1. Brush cleaning water ( below 40 Celsius ) , and not exceed 3/4 of the brush head.
2. Reshape and let it dry upside down to avoid any water remaining in the ferrule.
3. Do not put brush handle in the water to avoid brush broken .