Makeup sponge is an important tools for makeup. It can help to create a manageable and glossy foundation makeup. Faced with variety of makeup sponges, how to choose?
1. Washing sponges
1). Fine texture:
The surface feels smooth and almost no poles are visible on it. In addition to washing your face, this sponge also has a foundation function.
2). Large surface gaps:
This type of sponge has excellent exfoliating function. But due to its rough surface and large damage to the skin, it should not be used frequently, otherwise it will leave a terrible sequelae.
2. Cosmetic sponges
1). Thin and flat shape:
It is thinner than other sponges. Cause it is easy for take, always be applied as a pressed powder sponge.
2). Waterfall shape/Beveling waterfall shape
This is one of the most common shape of cosmetic sponges. The sharp point of the waterfall can cover all the little corner of your face. Beveling waterfall shape has the same function but the flat side can help to apply the foundation more quickly.
3). Calabash shape
It has the same principle as waterfall shape sponge, but easier to take in hand.
4). Angled sponge
Its planes and angles are also helpful for your makeup. Angled sponge has variety of shapes.
Whichever type of sponge is chosen, it should be reminded here that the sponge can only be used at most twice a week. Otherwise, the skin will become more rough after years of "squeaking".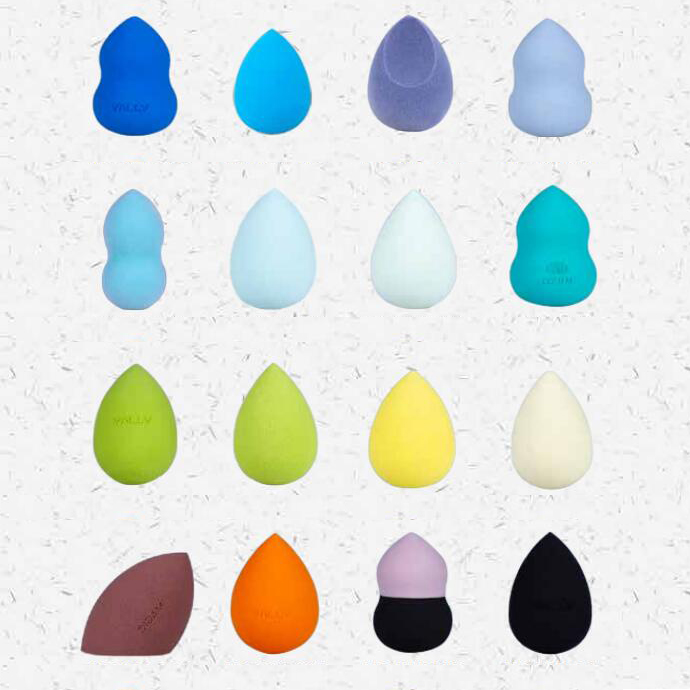 ---
Post time: Dec-23-2019