For friends who are used to makeup, makeup sponges are an indispensable good helper. Its biggest function is to clean the skin,and push the foundation evenly on the skin, absorb more foundation and amend the details.But i believe someone might still be a little unclear on how to use it.
First, the size and shape matters. The size and shape of a makeup sponge varies depending on what they're used for. Larger, rounded sponges. Blending Sponge are used for the application of tinted moisturizer, BB or CC cream, foundation and even cream blush. Smaller, more precise designs are typically used for the under eye area and to conceal blemishes.
STEP 1: Before beginning your makeup application, wet the sponge until it's completely saturated and squeeze out excess water.
STEP 2: Pour a small amount of liquid foundation onto the back of your hand, dip the rounded end of your sponge into the makeup and begin applying to your face. Do not rub or drag the sponge across your skin. Instead, gently dab or blot the area until your foundation is completely blended. Use the same dabbing technique when applying concealer underneath your eyes and cream blush to your cheeks. You can also use your sponge for blending cream contouring products and liquid highlighter.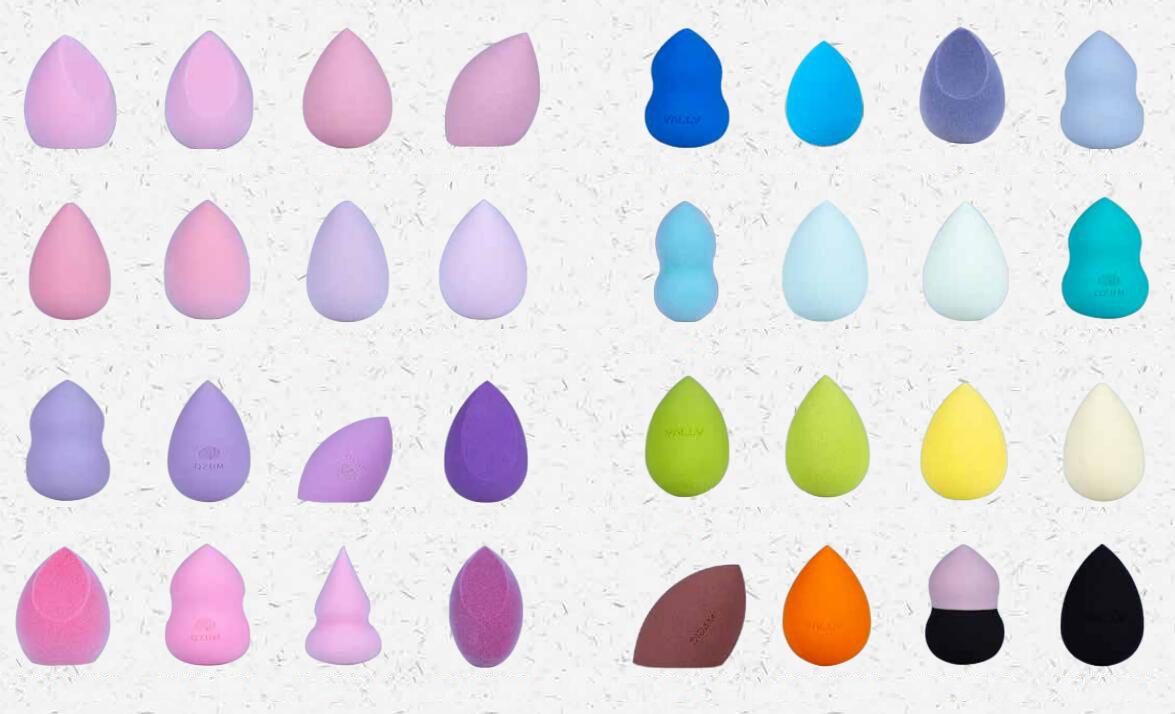 ---
Post time: Dec-13-2019