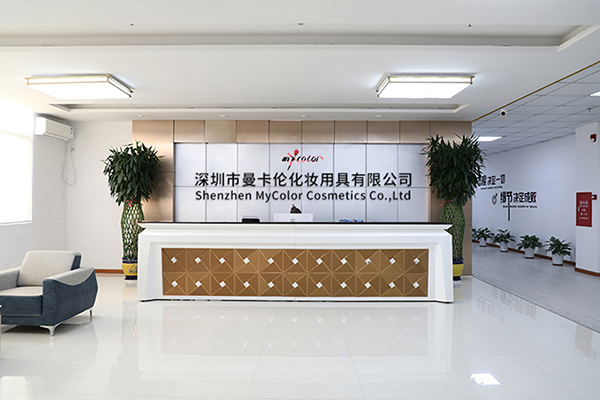 "MyColor" da nufin taimakawa kowa da kowa gano da kuma son nasu kyakkyawa. Muna da sha'awar ga kayan shafa da kuma suna aikata to tasowa, da kuma Manufacturing high quality-kayan shafa goge a araha farashin. Bayan game da shekaru 10 'abubuwan, yanzu muke da yawa masu zaman kansu moldings da hažžožin. Your OEM / ODM umarni ake ma ta yi maraba.
SADUWA OUR kuma wanda ya kafa
Bayan kasance a cikin kayan shafa goga masana'antu domin a shekaru 10, Shugaba "Andy Fan" is quite familiar with the whole industry chain. He remains as committed as ever to creating quality products at a reasonable price and helping every people worldwide take control of their own beauty destiny. Then, MyColor Cosmetics Co., Ltd and Jessup Hongkong(Owner of brand"Jessup") reached and formed a strategic cooperation and jointly funded the establishment of Factory"Dongguan Jessup Cosmetics Co.,Ltd., Committed to design, research and development, production and quality control to achieve greater development and help more and more customers and partners to create outstanding values.

Our na biyu factory maida hankali ne akan wani yanki na fiye da 6000 murabba'in mita a Dongguan (Dongguan Jessup Cosmetics Co., Ltd). Muna da cikakken inganci management system, kuma an audited su bi ISO9001 & ISO4001 Quality management system.
Kawai 3-7 kwana ake bukata don siffanta wani samfurin. Don fadada ka kewayon zabi, Our 10 R & D injiniyoyin da shekaru 5 da abubuwan, ci gaba da haɓaka kayan shafa goge kasida, abin da ya sa mu tsaya daga m gasar.
Tare da gogaggen ma'aikatan da kuma ci-gaba kayan aiki, kamar trimming Machine, kushin Bugun Machine, kuma combing Machine, za mu iya samar da fiye da 10,000pcs yau da kullum. Our high-misali ingancin za su karfafa zuciyar ka ga tushen daga gare mu. Tare da barga maroki, ba mu bukatar damu game da albarkatun kasa. Kuma mu QC ma'aikatan duba kowane bangare na kowane goga sosai a hankali kafin shiryawa.
Our "Jessup" Cosmetics are selling very well all over the world through amazon, aliexpress, ebay, Etc..
ABIN brands MUKA hadin guiwa da?