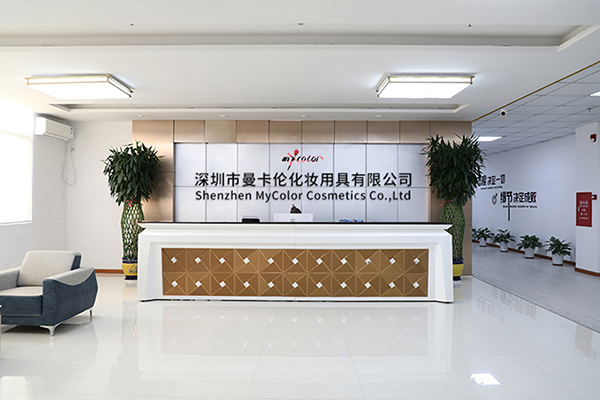 "MyColor" yakuwi kanggo wong nemokake lan tresna kaendahan dhewe. We duwe passion kanggo dandanan lan setya ngembangaken lan Manufaktur sikat dandanan kualitas ing rega terjangkau. Sawise bab 10 pengalaman taun ', saiki kita kudu akeh moldings pribadi lan paten. Panjenengan pesenan OEM / ODM uga tampi.
Duwe wis ing industri rerumput dandanan luwih 10 taun, CEO "Andy Fan" is quite familiar with the whole industry chain. He remains as committed as ever to creating quality products at a reasonable price and helping every people worldwide take control of their own beauty destiny. Then, MyColor Cosmetics Co., Ltd and Jessup Hongkong(Owner of brand"Jessup") reached and formed a strategic cooperation and jointly funded the establishment of Factory"Dongguan Jessup Cosmetics Co.,Ltd., Committed to design, research and development, production and quality control to achieve greater development and help more and more customers and partners to create outstanding values.

pabrik tambahan kita kalebu area luwih saka 6000 meter ing Dongguan (Dongguan Jessup Cosmetics Co., Ltd). We duwe sistem manajemen kualitas lengkap, lan wis wes di prikso kanggo salaras kanggo ISO9001 & sistem manajemen Quality ISO4001.
Mung 3-7 dina sing perlu kanggo ngatur sampel. Kanggo nggedhekake Panjenengan sawetara pilihanipun, Kita 10 R & D engineers karo 5 taun plus pengalaman, supaya nganyarke dandanan sikat Katalog, kang ndadekake kita ngadeg metu saka kompetisi galak.
Kanthi Staff experienced lan peralatan majeng, kaya Trimming Machine, Pad Printing Machine, lan pathêt Machine, kita bisa ngasilaké liwat 10,000pcs saben dinten. kualitas standar dhuwur kita bakal ngiyataken pikiran kanggo sumber saka kita. Kanthi supplier stabil, aku ora perlu sumelang ing bab bahan mentahan. Lan Staff QC kita mriksa saben bagean saben rerumput banget kasebut kanthi teliti sadurunge packing.
Our "Jessup" Cosmetics are selling very well all over the world through amazon, aliexpress, ebay, Etc..
Apa merek kita wis cooperated karo?