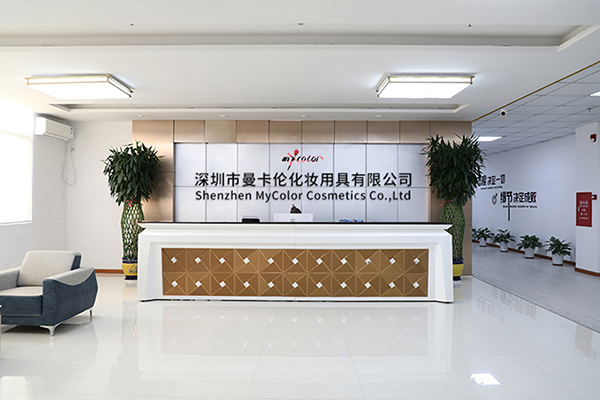 "MyColor" ndehwokuti kubatsira munhu wose kuziva uye kuda runako yavo. Tine chido maumbirwe uye vakazvipira kukura uye mukugadzira yepamusoro womuchero brushes panguva inokwanisika mutengo. Makore anenge 10 'zviitiko, ikozvino tine moldings zhinji private uye patents. Your zvirevo OEM / ODM vari akagamuchira.
Ndichivimba makeup bhurasho indasitiri kweanodarika makore 10, CEO "Andy Fan" is quite familiar with the whole industry chain. He remains as committed as ever to creating quality products at a reasonable price and helping every people worldwide take control of their own beauty destiny. Then, MyColor Cosmetics Co., Ltd and Jessup Hongkong(Owner of brand"Jessup") reached and formed a strategic cooperation and jointly funded the establishment of Factory"Dongguan Jessup Cosmetics Co.,Ltd., Committed to design, research and development, production and quality control to achieve greater development and help more and more customers and partners to create outstanding values.

NGATIUNGANEI WEDU Factory
fekitari yedu chikamu ndokwenguva nzvimbo dzinopfuura 6000 mativi metres Dongguan (Dongguan Jessup okuzora Co., Ltd). Tine zvakakwana unhu utariri hurongwa, uye ndave audited kuita ISO9001 & ISO4001 Quality Kwevadzidzi.
Mazuva 3-7 chete inodiwa gadzirisa muenzaniso. Chokuwedzera kwenyu chikuva zvokusarudza, R & D mainjiniya Our 10 ne 5 years ndinoiitawo zvakaitika, chengeta upgrading womuchero brushes katarogu, chinoita izvo isu timire kubva kukwikwidzana.
With ruzivo mudonzvo uye yemhando midziyo, kufanana kugera Machine, Pad Printing Machine, uye Combing Machine, tinogona kubereka pamusoro 10,000pcs nezuva. soro-mureza unhu hwedu kuchasimbisa pfungwa dzako kuti bhuku kubva kwatiri. With yakadzikama nokutengesa, hatifaniri hedu kunetseka mbishi zvinhu. Uye yedu QC tsvimbo kuongorora chikamu ose zvose bhurasho vanyatsohuongorora vasati kurongedza.
Our "Jessup" Cosmetics are selling very well all over the world through amazon, aliexpress, ebay, Etc..
ZVII Brands Takashanda pamwe WITH?