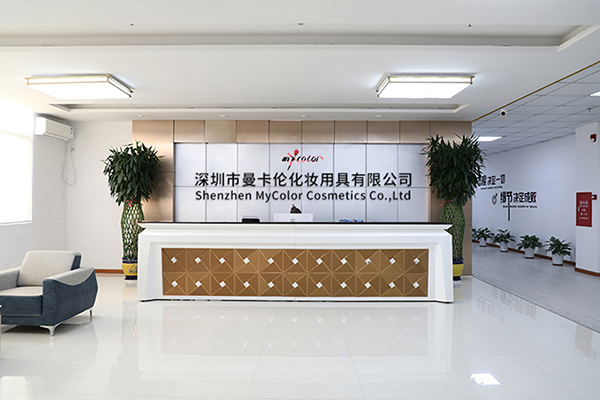 "MyColor" ima za cilj da pomogne svima otkriju i vole svoje vlastite ljepote. Imamo strast za šminku i posvećena razvoju i proizvodnji visoko kvalitetne četkice za šminkanje po pristupačnoj cijeni. Nakon otprilike 10 godina iskustva, sada imamo mnogo privatnih lajsne i patenata. Vaša OEM / ODM narudžbe su također dobrodošli.
Nakon što je bio u četkica industriji za više od 10 godina, direktor "Andy Fan" is quite familiar with the whole industry chain. He remains as committed as ever to creating quality products at a reasonable price and helping every people worldwide take control of their own beauty destiny. Then, MyColor Cosmetics Co., Ltd and Jessup Hongkong(Owner of brand"Jessup") reached and formed a strategic cooperation and jointly funded the establishment of Factory"Dongguan Jessup Cosmetics Co.,Ltd., Committed to design, research and development, production and quality control to achieve greater development and help more and more customers and partners to create outstanding values.

Naša tvornica podružnice pokriva površinu od više od 6000 četvornih metara u Dongguan (Dongguan Jessup Kozmetika Co., Ltd). Mi imamo kompletan sustav upravljanja kvalitetom, te su revidirani u skladu s ISO9001 i ISO4001 sistema upravljanja kvalitetom.
Samo 3-7 dana je potrebno da biste prilagodili uzorak. Da proširite svoje mogućnosti izbora, naša 10 R & D inženjeri sa 5 godina plus iskustvo, držati nadogradnje šminka četke, što nas čini ističu iz žestokoj konkurenciji katalog.
Uz iskusnog osoblja i napredne opreme, kao što su ugađanja Machine, za tampon mašina, i češljanje mašina, možemo proizvesti preko 10,000pcs svaki dan. Naša visokog standarda kvalitete će ojačati vaš um na izvor od nas. Sa stabilnim dobavljač, ne moramo brinuti o sirovinama. I naše QC osoblje pregledati svaki dio svakog četkom vrlo pažljivo prije pakiranja.
Our "Jessup" Cosmetics are selling very well all over the world through amazon, aliexpress, ebay, Etc..
Koje marke sarađivali smo sa?
Naši proizvodi su visoko hvaljen od strane mnogih veliki brend kompanija, kao što su MAC, RIMMEL, Bobbi Brown, MAYBELLINE i više od SAD-a, Italije, Australije i Velike Britanije područja itd ..
Ako ste zainteresovani za OEM ili bilo koji od naših četke, molim vas, nemojte se ustručavati da nas kontaktirate za više informacija.