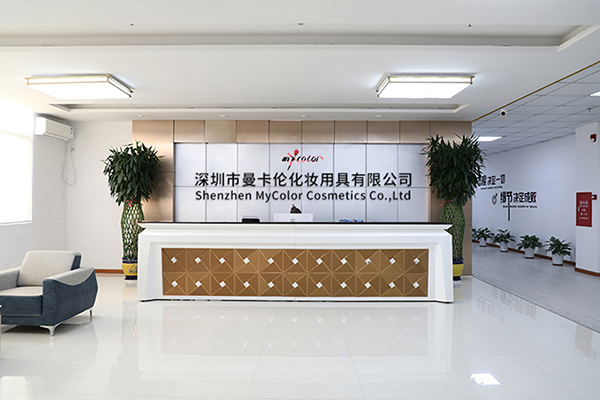 "MyColor" ghjova à aiutà tutti scopre e amuri a so bellezza. Avemu una passioni pà trucco è sò liatu à u sviluppu è manifatturiero spazzole trucco high-di qualità à prezzu Cosi. Dopu à circa 10 spirienzi anni, avà avemu tanti moldings privatu è Multiculturalism. Vostri ordini œm / er sò dinù ricevutu.
Essendu in trucco industria spazzola di più di 10 anni, CEO "Andy Fan" is quite familiar with the whole industry chain. He remains as committed as ever to creating quality products at a reasonable price and helping every people worldwide take control of their own beauty destiny. Then, MyColor Cosmetics Co., Ltd and Jessup Hongkong(Owner of brand"Jessup") reached and formed a strategic cooperation and jointly funded the establishment of Factory"Dongguan Jessup Cosmetics Co.,Ltd., Committed to design, research and development, production and quality control to achieve greater development and help more and more customers and partners to create outstanding values.

U nostru fabbrica Single copre un spaziu di più di 6000 metri, piazza in Dongguan (Dongguan Jessup Dolci Co., Ltd). Avemu sistema gestisce a qualità cumpleta, è sò state audited à conform à ISO9001 & sistemu établissement Artigiani ISO4001.
Solu 3-7 ghjorni sò bisognu di a presentazione di u campionu. Di allargamentu di u to listinu di e scelte, Our 10 ingegneri R & D cun 5 anni più spirienzi, tena trucco aghjurnamentu Ferm catalogue, chì face à noi sò fora da u forti cuncurrenza.
Cun bastone spirienza è usate avanzata, cum'è Pellicceria Machine, Pad Printing Machine, è Combing Machine, noi pò fà u più 10,000pcs bassu. A nostra qualità high-mudellu vi dà forza à a vostra menti a surghjente da noi. Cù Sec.XV stadda, noi ùn tuccherà à scantati circa materia prima. È u nostru persunale QC inspect tutti li parti di tutti li fraschi assai pinsosu friulia.
Our "Jessup" Cosmetics are selling very well all over the world through amazon, aliexpress, ebay, Etc..
WHAT BRANDS avemu COOPERATED WITH?